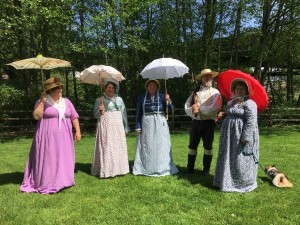 Posted on May 6, 2018 by WRS Web Mistress in Costuming, Events, News, Regency.

Strolling and picnicking through Tumwater Falls Park in Olympia on May 6. You cannot ask for better weather to enjoy the outdoors with friends and parasols.  Some members enjoy private events, while other members enjoy public events. Watch our Facebook for quick meet-ups!

No Comments. Continue Reading...