Rescheduling Autumn Supper and Ball
Posted on May 17, 2017 by WRS in News.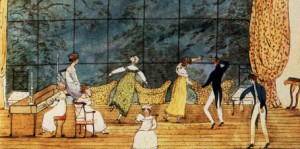 The Leadership Committee decided at our last meeting to reschedule our Autumn Supper and Ball. It was scheduled for November 4th and will be moved to January and take the place of our Twelfth Night Dinner. We made this decision due to scheduling conflicts with two other groups. Rest assured that the event will be every bit as grand as originally planned. It will take place at Lakewold Garden's lovely Georgian style house and will include a catered dinner and dancing. Stay tuned for more information.
Signed, President WRS